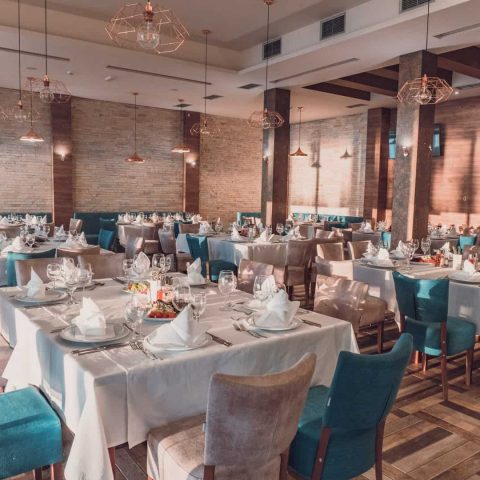 A wonderful serenity has taken possession of my entire soul
At Aqualina we like to always give our guests the very best which is why you will find a superb choice of restaurants and bars offering mouthwatering menus and scintillating drinks lists. Our chefs always select the freshest local produce and our menus satisfy all tastes, offering organic dishes as well as healthy and vegetarian choices.
OPEN HOURS
Beach Restaurant 10:00 am to 22:00pm
Hotel Restaurant 07:00 am to 23:00pm
*breakfast 07:00am to 10:00am
*lunch 13:00pm to 15:00pm
*dinner 19:00pm to 21:30pm
Main bar 07:00am to 23:00pm
Beach Bar 09:00am to 22:00pm
Pool bar from Monday to Friday
* 10:00am to 18:00pm
Pool bar from Saturday and Sunday
*10:00am to 19:00pm
The restaurant offers an exceptional variety of tasty cuisine. The menu is translated into several languages and all meals and drinks have a picture to get a visual idea. Besides breakfast, the restaurant offers a special lunch menu your good mood. The staff is friendly and guarantee you comfort and fast service. The terrace of the restaurant allows you to enjoy the incredible view of the Ohrid Lake.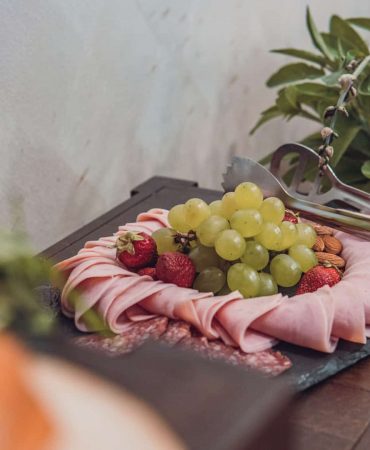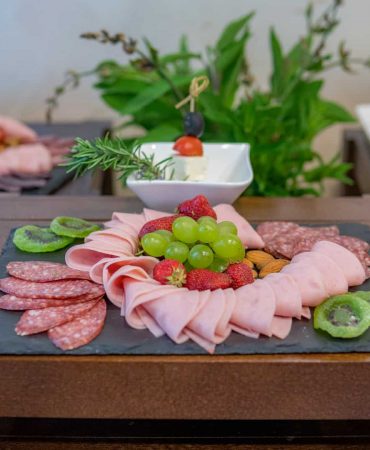 Just imagine sitting comfortably, feeling the breeze softly caressing your face. Breathe deeply. It smells like the lake. Listen to the sound of the waves, mixed with background music that surrounds you. Open your mouth and taste that "Aqualina" flavour with a different touch.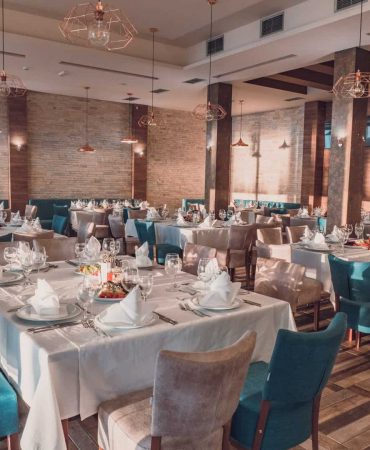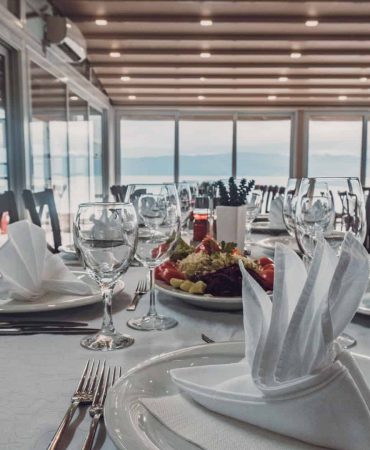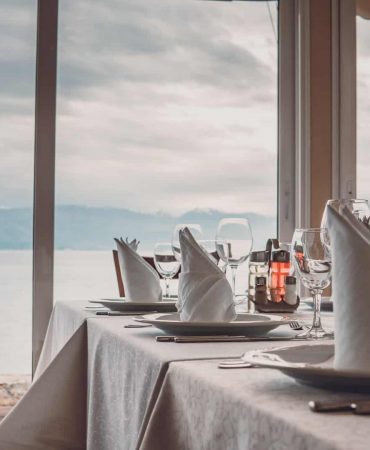 The stunning landscape of the Ohrid lake that surround the Aqualina Pool Bar, create an ever changing backdrop where you can enjoy a refreshing drink as you relax by the pool and soak up the sun. As the sun sets, the pinks and purples of the evening create the perfect ambience for a pre dinner drink. Later on, under a full moon, it becomes the ideal final stop for one last cocktail before bed..
Enjoy refreshing cocktails, drinks, coffee, snacks and pastries. Pool Bar is next to the swimming pool.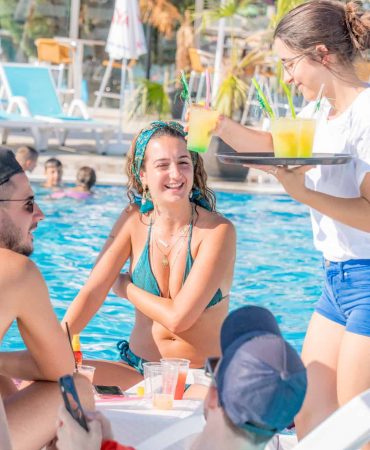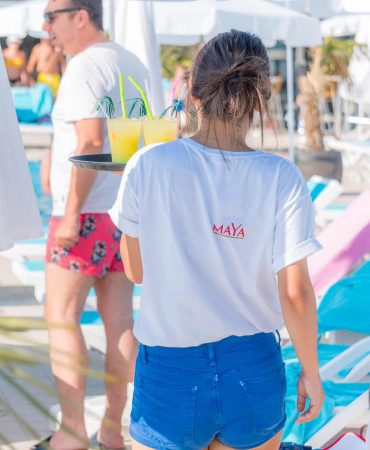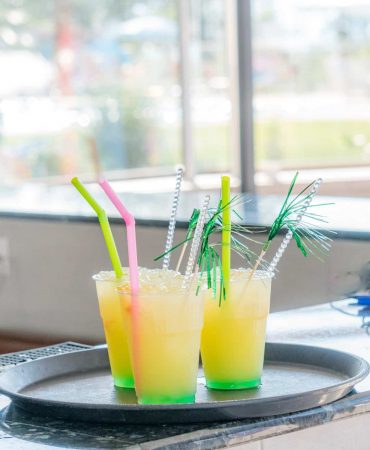 Refresh yourself with exotic cocktails, tropical fruit as well as various treats at our beach bar. Experience the warm summer nights with the noise of the lake and the romantic sound. The Aqualina beach bar is located in front of the hotel, 20m away from the property itself.